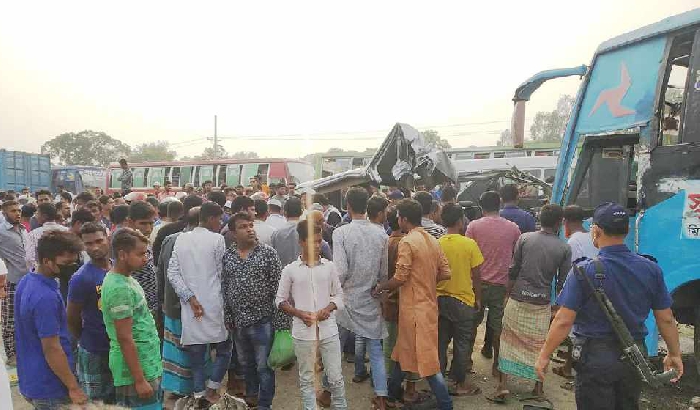 At least eight people have been killed in Bangladesh after a bus collided with a microbus on the Dhaka-Mawa highway on Friday afternoon.
The accident occurred on the highway at around 2pm local time when a vehicle carrying a groom's party to a wedding in Dhaka collided with the bus.
The driver and all seven passengers in the microbus, including two women and two children, were killed on impact, with four bus passengers also sustaining injuries in the collision.
Police recovered the bodies and sent the deceased to Sreenagar Upazila Health Complex while the injured were sent to Dhaka.
Police later seized both vehicles involved in the collision.