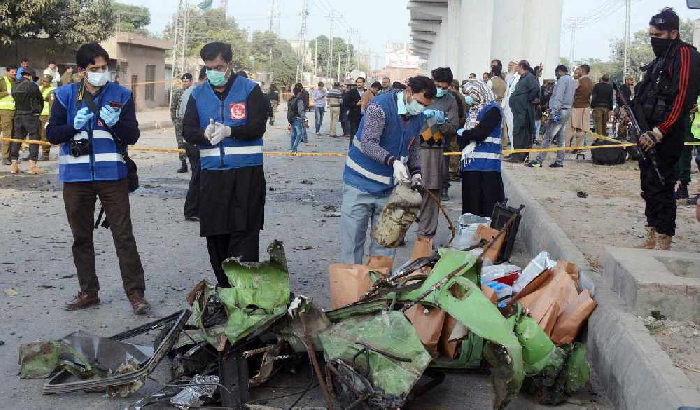 At least 10 people have been injured in Pakistan after an explosion that occurred in a rickshaw in Lahore on Friday.
According to Counter Terrorism Department officials, the explosion was carried out by a timed device leaving 10 people, including the driver of the rickshaw, injured.
All of the injured were walking near the rickshaw at the time of the blast and have since been taken to hospital where they are understood to be in a stable.
A report submitted by the Bomb Disposal Squad explained that two kilogrammes of explosives were on board the rickshaw and ball bearings were found in the vicinity.
Following the explosion, Chief Minister of Punjab, Sardar Usman Buzdar, pledged to take swift and serious action against those responsible for the attack.