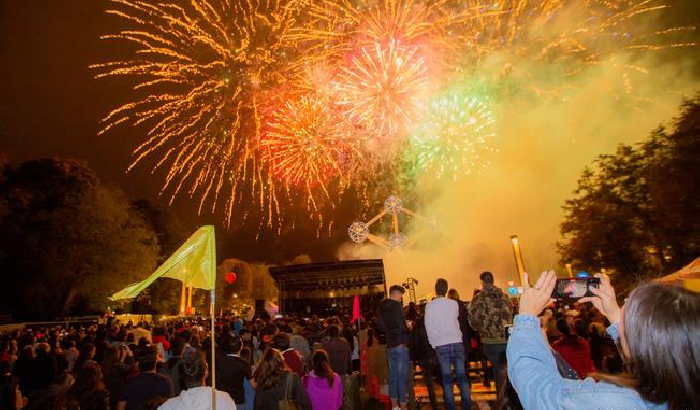 The air quality in some areas of Delhi was measured at its worst ever level following Diwali celebrations.
The pollution was caused by fireworks set off by revellers to mark the Hindu festival of lights yesterday.
Residents in India's capital woke up to a grey haze left behind by smoke from the fireworks, seeing the air quality index - which measures the concentration of poisonous particulate matter – peaking at 892, almost 15 times worse than the recommended limit of 60
Anything above 401 is classified as 'severe' and air pollution at that level can seriously affect healthy people and those with existing respiratory illnesses.
Later in the day, the pollution levels were reduced to just over 300, although air quality that laden with pollutants is still regarded as 'very poor'.