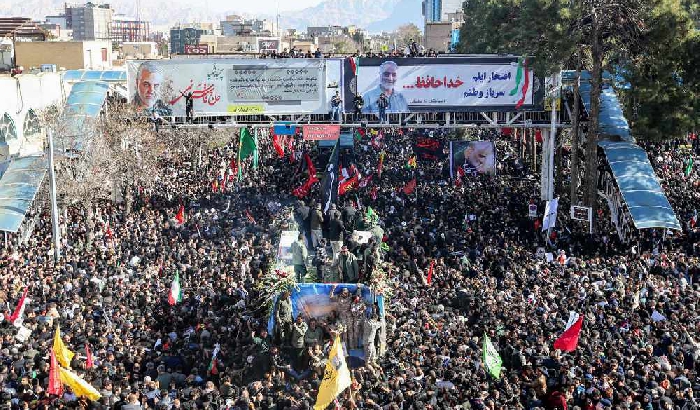 50 mourners have died following a stampede at the funeral of the Iranian military general Qassem Soleimani in his hometown of Kerman.
Thousands had gathered in Kerman's central square on Tuesday morning to pay their respects to the leader of the al-Quds force after he was killed in a US airstrike outside Baghdad airport in Iraq on Friday morning.
However, at some point during the funeral procession, a stampede was triggered, with at least 50 people have been killed and 200 injured during as a result of the incident.
Following the incident, state media reported that most of the injured were elderly people who had been going from Azadi Square towards Beheshti Street when they got trapped in the huge crowds and died.
Soleimani's burial service was later cancelled as a result of the deaths.