Mila's Manicures & Gel Nails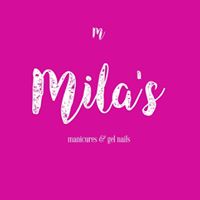 Phone Number: 07590039532
Address: West Yorkshire, West Yorkshire, BD1
Website: https://www.facebook.com/Milasmanicuresandgelnails/
Our commitment here at Mila's is to ensure all you lovely people can have gorgeous nails without having to compromise on other daily essentials. This is why we have worked hard to ensure that we keep our prices as low as possible.
As nails are a passion of ours, we have no overhead or premises costs and therefore, we do not need to charge the world for Gel Nails.
To book an appointment, please call or text 07590039532. We offer appointments during the day, evenings, weekends (including Sundays) & bank holidays.
Follow and like our social media accounts for updates:
Facebook: https://www.facebook.com/Milasmanicuresandgelnails/
Twitter: https://twitter.com/milas_gelnails
Instagram: milas_manicuresandgelnails